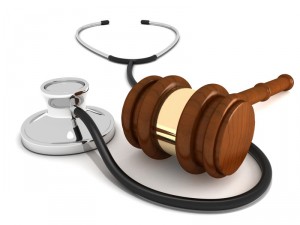 Pakistani man admitted to drowning his one-and-a-half-year-old baby daughter because he had wished for a son instead. The wife looked on.
Adopted in 1979 by the UN General Assembly, the UN Convention on the elimination of all forms of Discrimination against Women is often described as an international bill of rights for women. The Convention defines discrimination against women as "…any distinction, exclusion or restriction made on the basis of sex which has the effect or purpose of impairing or nullifying the recognition, enjoyment or exercise by women, irrespective of their marital status, on a basis of equality of men and women, of human rights and fundamental freedoms in the political, economic, social, cultural, civil or any other field."
By accepting the Convention, States commit themselves to undertake a series of measures to end discrimination against women in all forms, including plans "to incorporate the principle of equality of men and women in their legal system, abolish all discriminatory laws and adopt appropriate ones prohibiting discrimination against women, to establish tribunals and other public institutions to ensure the effective protection of women against discrimination, and to ensure elimination of all acts of discrimination against women by persons, organizations or enterprises."
In July 30, 1980, India signed the Convention and agreed to abide by its goals to promote equality among women and to take measures to end discrimination in all forms against them.
Prenatal sex selection is still common in India, which violates equality  against women.  Pre-Conception and Pre-Natal Diagnostic Techniques (PCPNDT) Act, 1994 is an Act of the Parliament of India enacted to stop female foeticides and arrest the declining sex ratio in India. The act banned prenatal sex determination. The natural ratio is about 105 boys per 100 girls, or above 950 girls per 1000 boys, as calculated in the Indian context. The recent Sample Registration Survey figures put the sex ratio at birth for India at 892 girls per 1000 boys. Various estimates put the figure at 5–7 lakh girls missing each year due to prenatal sex selection. Thus, despite the ban of prenatal sex selection, it is still commonly practiced because India is not enforcing it strictly.
The Indian culture is still pressured by the idea of producing men because they are seen as a source of household income. But, women on the other hand, are seen as a burden to the family's resources because usually in rural villages, women can't go far from home for job prospects. Also, the Indian culture has a deep rooted history of Dowry, where the bride's family pays the groom for marrying their daughter since the daughter is seen as a burden being transferred to another family. A report in Pakistan's Tribune newspaper estimated that the average family in the country has to spend at least 1 million rupees ($9,500) to marry off each daughter when the average per capita income is only about $1,200.
The lack of enforcement of this law is in violation of the UN Convention on the elimination of all forms of Discrimination against Women, which calls for the enforcement of laws to promote equality of women. UN should take strict action against this and force India to actually enforce their laws, or what is the point of having them. Is India just trying to please the UN and be in its good terms by signing the treaty, but has no intention of actually doing anytime to carry out the law in the country?
Sources: